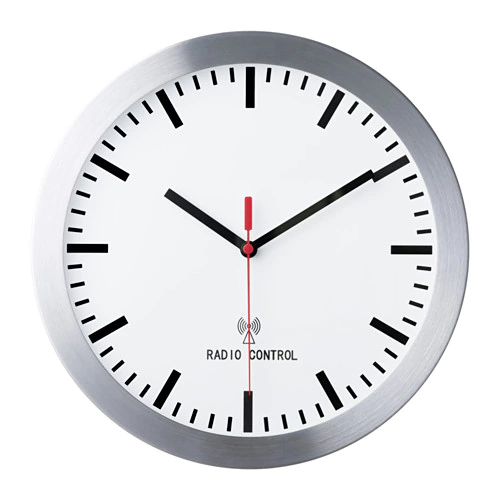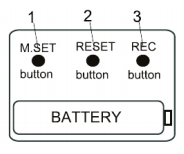 Press and hold the M.SET button for 3 seconds to set the time:
Press the M.SET button for 1 second to advance 1 minute.
Press the M.SET button for more than 1 second to auto advance the minute hand.
If the M.SET button is not pressed for 8 seconds, or press REC button, the clock is set.
🔗Start manual reception
Press the REC button for 3 seconds. The hands will move to the 12:00 position and the clock will start searching for the DCF signal. Once the DCF signal will be received properly, it will automatically set to the correct time. If no signal is received, the clock returns to the previously stored time.